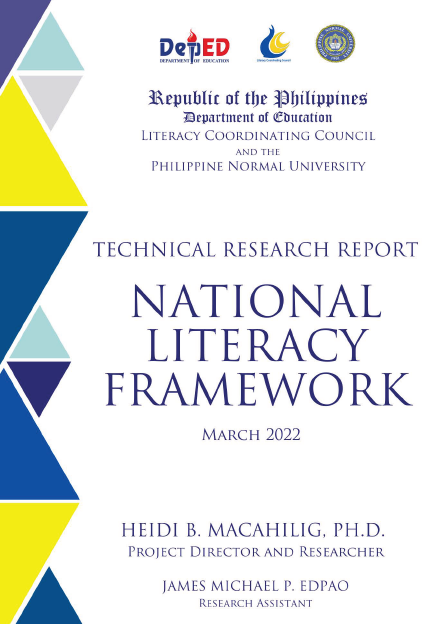 On May 5, 2022, the Literacy Coordinating Council (LCC) Secretariat released via the National Literacy Information System (NLIS) the digital copy of the LCC's Technical Report on the National Literacy Framework (NLF). Spearheaded by the Philippine Normal University, the Council's lead member agency for Research, the research team composed of Dr. Heidi Macahilig, Project Director and Researcher, and Mr. Michael James Edpao, Researcher, conducted a study that developed an overarching framework of literacy skills and competencies that Filipinos need to develop and be equipped with for 21st century living. The definition of literacy which was included in the report was in the context of the Filipinos vis-à-vis the age of FIRe (fourth industrial revolution), and capabilities needed for 21st century living.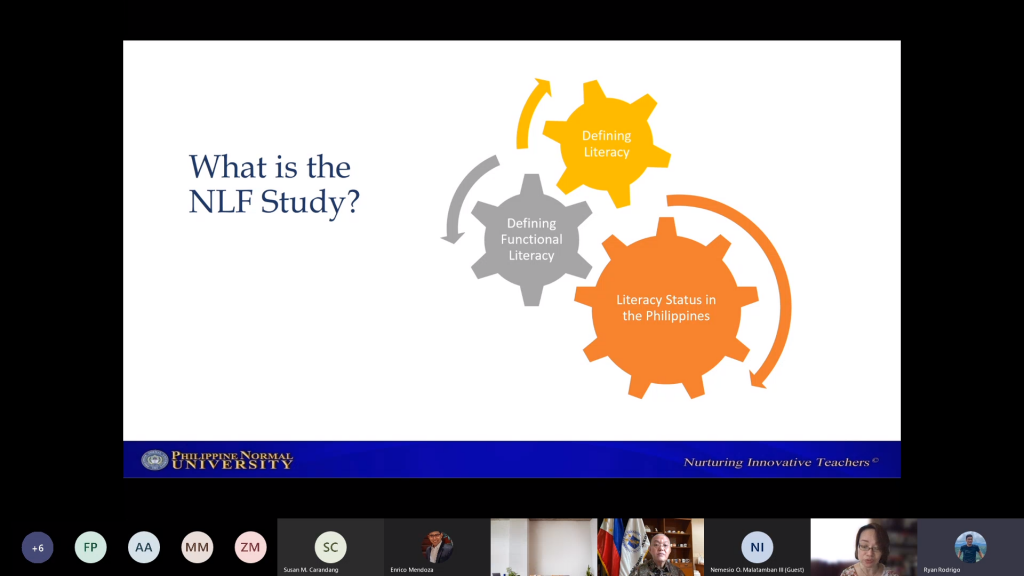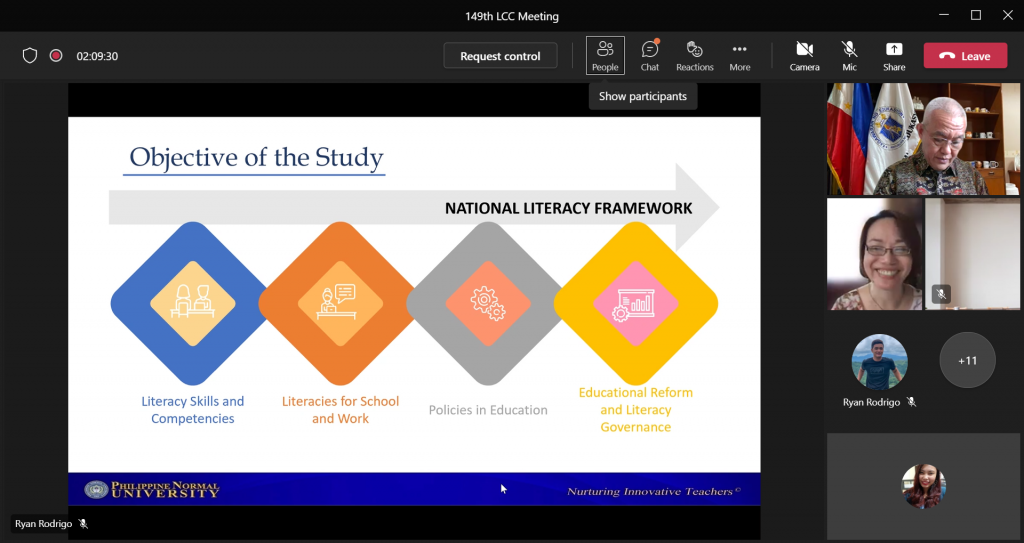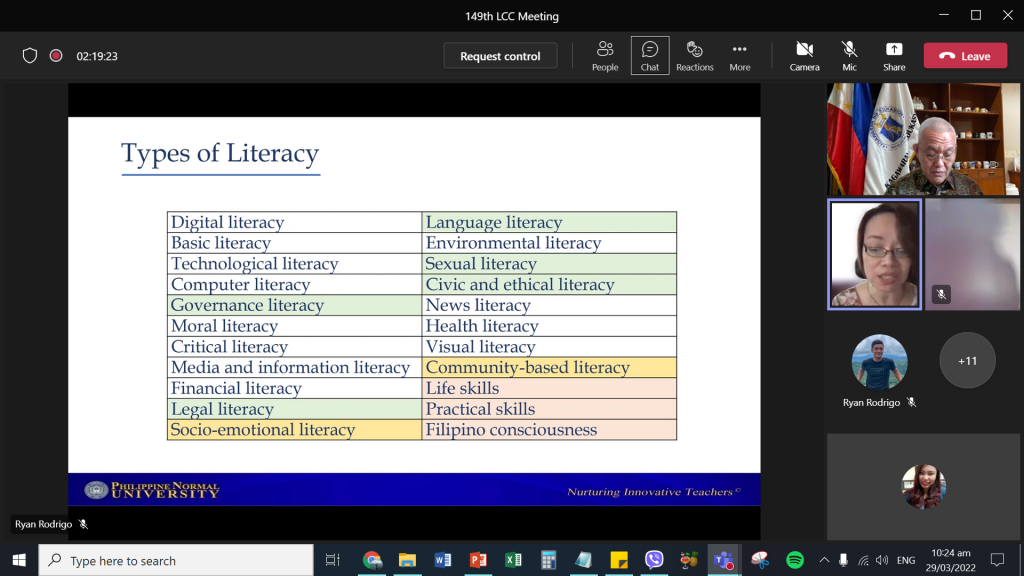 During the 149th LCC Meeting, the Council declared that this research output is essentially valuable for policy formulation in the country's education system and literacy governance. Copies of the said report were also provided to DepEd's Bureau of Curriculum Development, and the Philippine Statistics Authority for their consideration respectively on the relative curriculum review and crafting of the survey tool for the next conduct of Functional Literacy, Education and Mass Media Survey (FLEMMS).
Geared towards the universalization of literacy, the Council comes up with various programs, projects and activities, which aim to cater to the emerging and diverge literacy needs of the country. This includes the conceptualization and conduct of a wide array of research studies on literacy; thus, the NLF, being one of them.
In connection with this, the LCC Secretariat would like to extend its gratitude to all concerned DepEd Regional and Schools Division Offices, Alternative Learning System Focal Persons and teachers, persons-in-charge of literacy programs from Local Government Units and Nongovernment Organizations, learners, and other relevant education stakeholders nationwide for sharing their expertise and participating in this important research endeavor. Hence, the LCCS would like to congratulate everyone for making this milestone possible and for bringing us all closer to the eradication of illiteracy in the country.

The Council continues to yearn for research initiatives and forging of partnerships with different stakeholders. It strongly believes that by having a rich data on literacy will yield into better and relevant policy recommendations.
To view and get a copy of the technical report, please visit this link.
Be updated with LCC's programs, projects, and activities through the LCCS' official Facebook account and LCC website.
Jem Beryline Bualat
Project Development Officer II
May 6, 2022