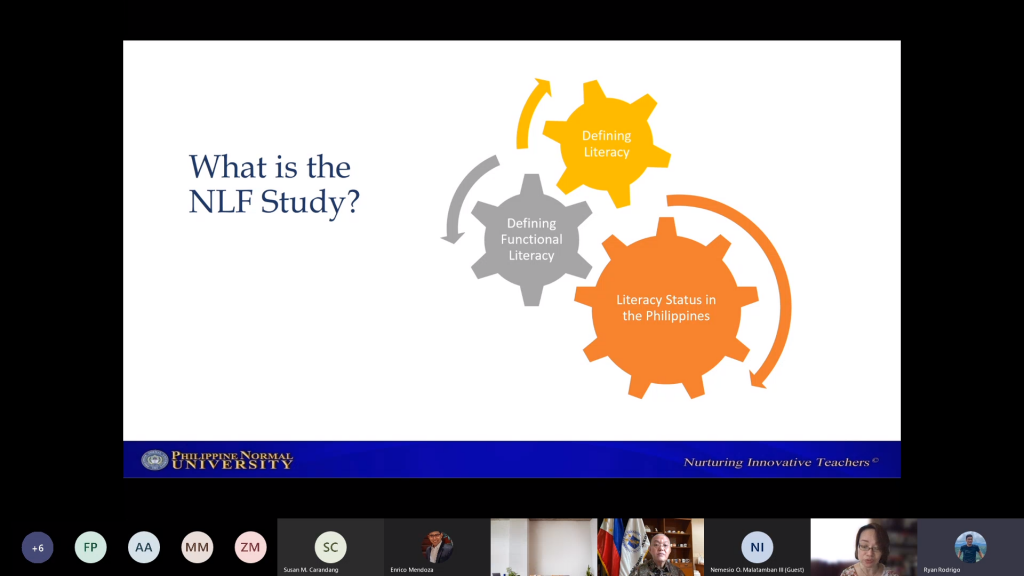 Yesterday, March 29, 2022, Dr. Heidi B. Macahilig, Philippine Normal University's representative to the Literacy Coordinating Council (LCC) presented the results of the research study on the Development of the National Literacy Framework (NLF) during the 149th LCC Meeting. Dr. Macahilig, the research director explained the salient points of the study that yielded to the re-definition of what literacy is, geared towards 21st Century Skills and Fourth Industrial Revolution. She elaborated that the Filipino consciousness and unique features of the Philippine educational system play a huge role in literacy development in the country. This includes local literacy landscape as dictated by geography, economy, politics, languages and cultures. Hence, the development of the NLF.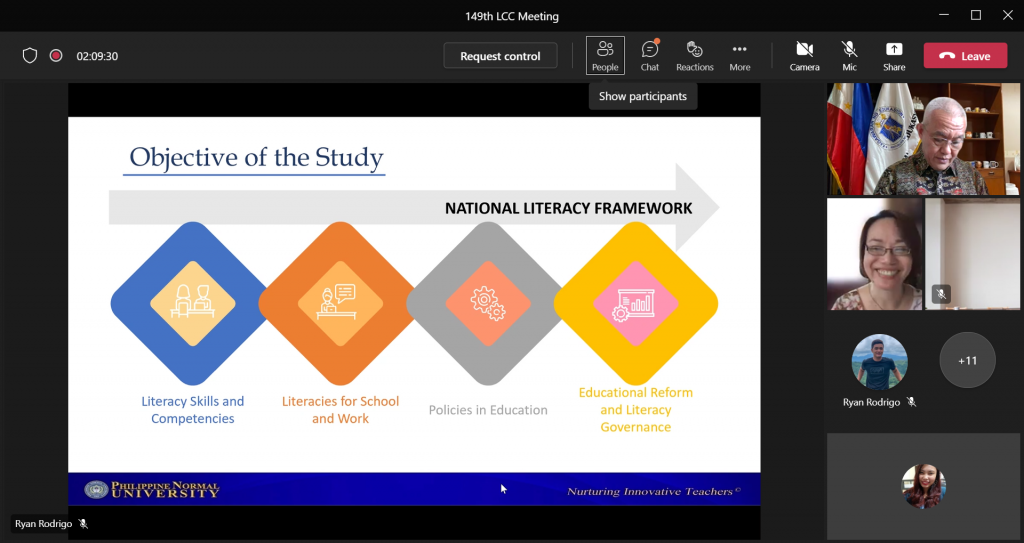 Dr. Macahilig made clear that the framework developed as a result of the study could already be used for policy review and development.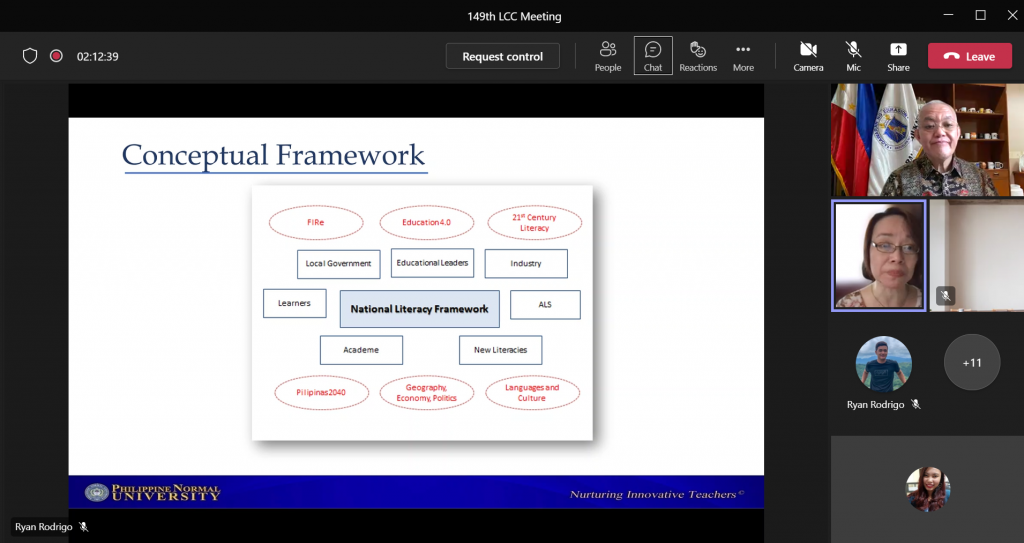 As part of the next steps, the LCC Secretariat will provide a copy of NLF's technical report to relevant agencies and offices for information and reference in policy formulation and program development, including the Philippine Statistics Authority in consideration of the definition of literacy, as well as the survey questions currently being reviewed for the next conduct of the Functional Literacy, Education and Mass Media Survey (FLEMMS).
This LCC's research initiative is significant to nation building especially on redefining what a literate Filipino is and equipping him/her with skills in order to be truly functional, productive and excellent amidst the 21st century.
Once finalized, the technical report for NLF can be accessed online via the Research on Literacy portal of the National Literacy Information System (NLIS) lodged at the LCC website (https://lcc.deped.gov.ph).
Jem Beryline S. Bualat
Project Development Officer II