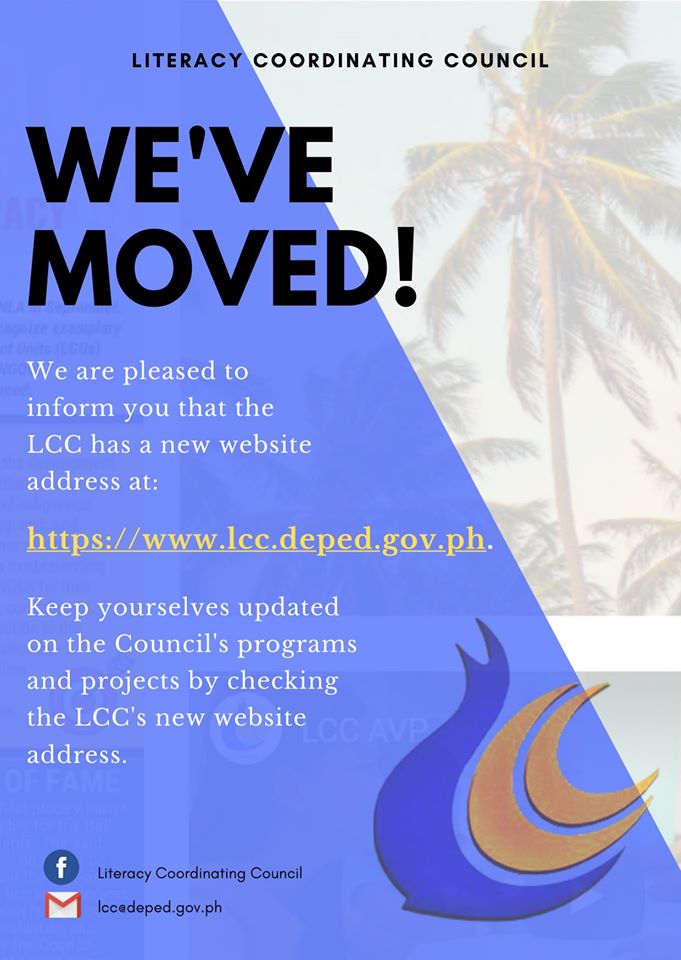 As part of our commitment to deliver quality service to our literacy clients, we are pleased to inform you that the LCC has a new website address at: https://www.lcc.deped.gov.ph.
For more information, kindly visit the new LCC website or you may also reach out to the LCC Secretariat via our Facebook Page at Literacy Coordinating Council and/or email address at lcc@deped.gov.ph.
Special thanks to DepEd ICTS for hosting our website via DepEd domain and making it more secure.