The United Nations Institute for Training and Research (UNITAR) held a special roundtable discussion entitled Human Mobility in the Post COVID-19 Recovery: Looking beyond the Horizon of the Current Pandemic, in partnership with the University of the Philippines – Centre International de Formation des Authorites et Leaders (UP-CIFAL) Philippines on April 29, 2021 via Zoom.
During his welcome remarks, Mr. Alex Mejia, Director of UNITAR's Division for People and Social Inclusion, shared the objective of the webinar– to understand life after the pandemic. Mr. Mejia recommended changing the paradigm from problem to opportunity, from protection to empowerment through access to information and training. CIFAL Philippines Director Dr. Edna Co discussed migration challenges during the COVID-19 pandemic and its impacts on migrants and refugees during her inaugural remarks. She also shared that financial incapability is the main reason why migrants and refugees opted not to seek medical care in case of COVID-19 symptoms.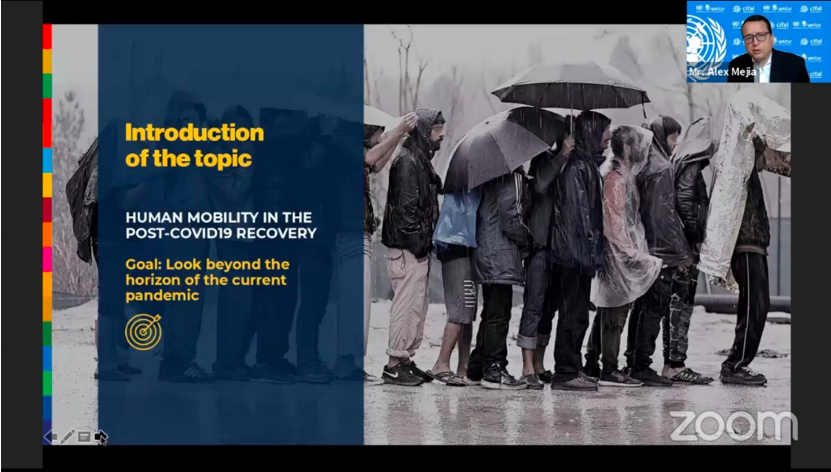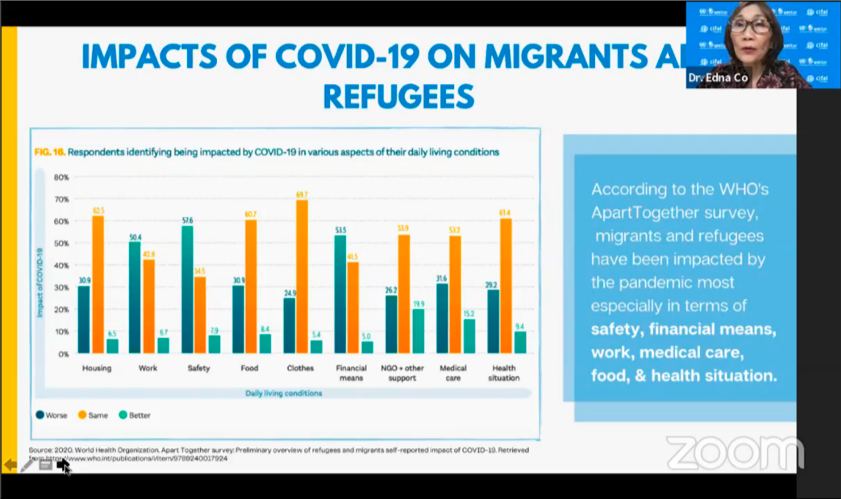 UN Women Regional Office of the Asia and the Pacific Humanitarian Advisor Ms. Maria Holtsberg is one of the webinar panelists wherein she presented the challenges experienced by women migrant workers during the lockdown period and its disproportionate impacts on them. She highlighted that more women have experienced job losses during the pandemic, which prompted new migration flows. She also noted the key emerging issues during these trying times including limited freedom of movement, termination of contracts, lack of social protection and health care, unsafe working and living conditions, and the increase in violence against them. Ms. Holtsberg provided recommendations for governments regarding the issues she presented, emphasizing full protection of human rights. She urged employers to extend the necessary support for migrant workers and their families.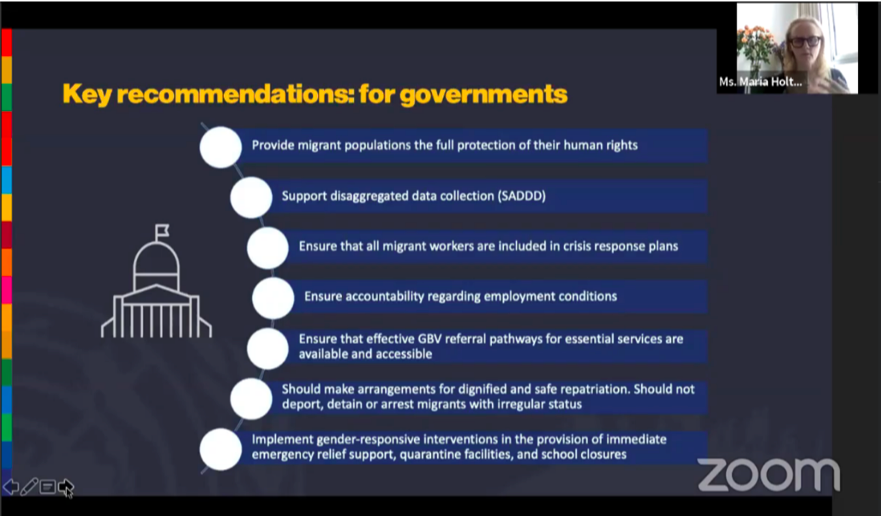 IOM Asia and the Pacific Senior Regional Migration Health Adviser Dr. Patrick Duigan addressed questions regarding migration challenges. Dr. Duigan shared the phases of mobility impacts and the travel measures issued worldwide from January to December 2020. He emphasized that migrants are the main drivers of the economy and that they are not problems but part of a solution. He also discussed the future of human mobility wherein it depends on a stronger internal coordination.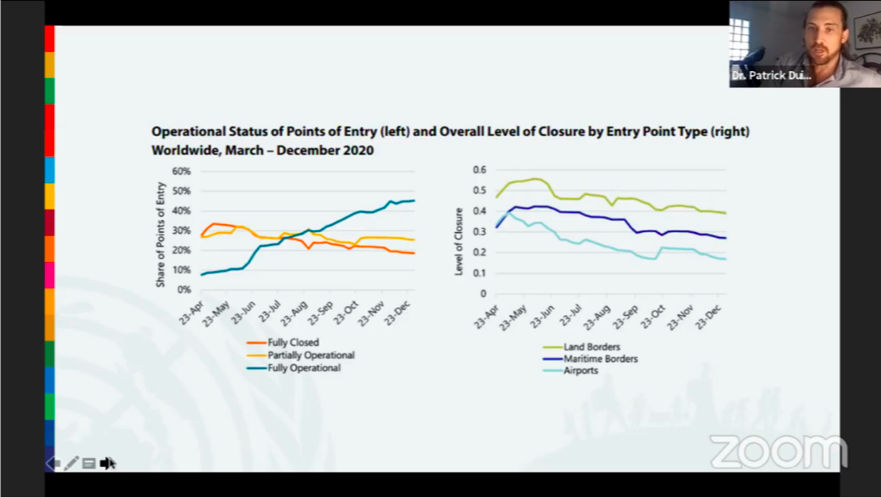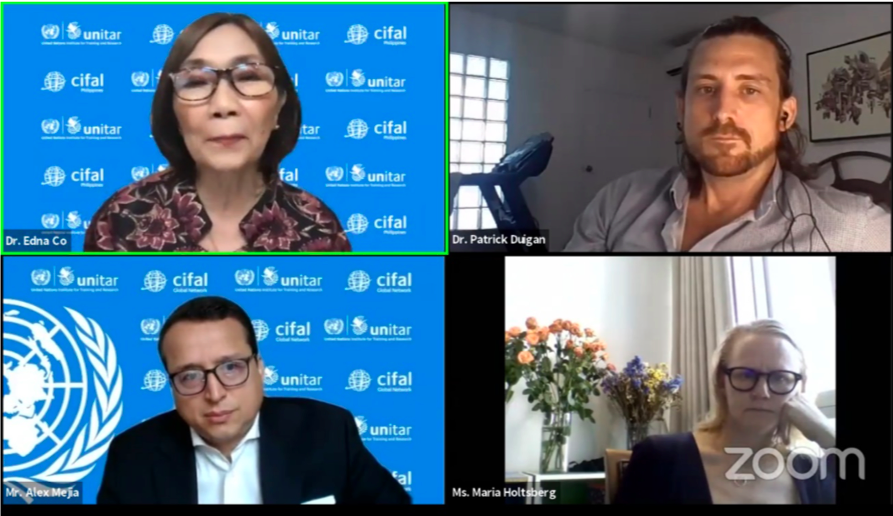 The LCC Secretariat wishes to extend its deepest gratitude to UNITAR and UP-CIFAL for allowing us to be a part of this significant webinar which tackles crucial issues and concerns worldwide especially during the COVID-19 pandemic. It helped us further understand and appreciate how important migrant workers are in our society.
Jonnabel D. Escartin