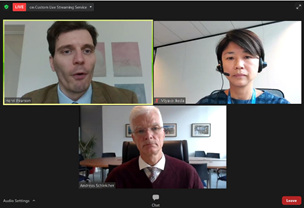 The Organization for Economic Co-operation and Development (OECD) organized another webinar discussion on whether socio-economically advantaged students were better equipped to deal with learning during COVID. It was held on October 4, 2021 via Zoom teleconference and broadcasted live via OECD Education and Skills Facebook page.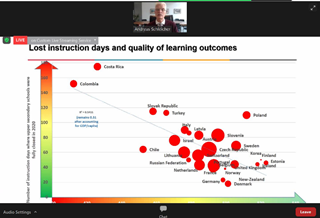 OECD Director for Education and Skills Andreas Schleicher discussed how the pandemic took a massive toll on education, explaining the rate of lost instruction days and the quality of learning outcomes around the world. Schleicher also showed the distance learning solutions schools have offered during 2020-2021, citing online meeting platforms as the main medium of learning.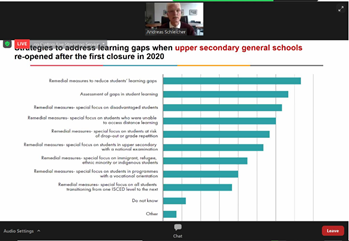 Schleicher highlighted the countries' efforts in ensuring the effectiveness of distance learning wherein providing subsidized devices, as well as providing flexible and self-paced platforms became their top priority. Some countries have also improved access to infrastructure for learners and remote areas, as well as supporting learners with disabilities. Other countries have encouraged interactions between teachers and their students and/or parents during school closures in 2020.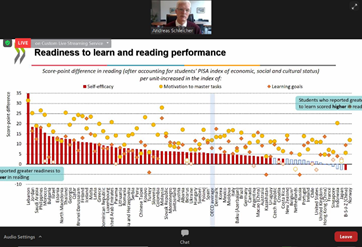 He also discussed students' self-efficacy, learning goals and motivation, wherein more than 80% of students showed self-efficiency in attaining their learning goals. Schleicher shared a survey on students' readiness to learn and reading performance.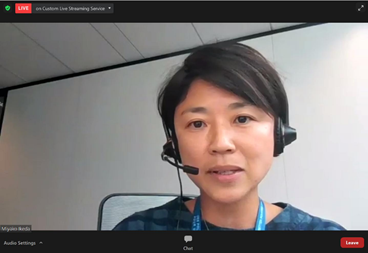 OECD Paris Senior Analyst Miyako Ikeda explained the importance of trying and finding a way to overcome challenges instead of fearing failure which is applicable not just for children but for all ages.
During the open forum, Schleicher was asked about motivational methods in learning during the pandemic, where he emphasized that technology can make learning more engaging for students. He also explained some factors why technology is helpful in making learning more interactive.
Schleicher highlighted that technology will become better than humans at delivering quality education as we live now in the modern period and people are slowly adapting to new technologies.
The LCC Secretariat expresses its appreciation to the OECD organizers for engaging us in another thorough discussion tackling the issue of education. It helped us become more socially aware on how to prepare students despite the hardships of learning during the COVID-19 crisis. 
Jonnabel D. Escartin