The NLIS database can be accessed through
National Literacy Information System (NLIS) Article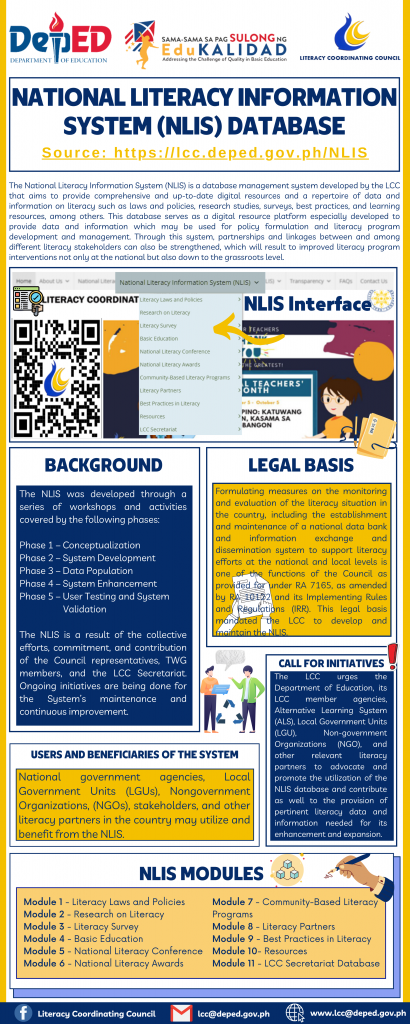 The Literacy Coordinating Council is resolute in its mandate and commitment to achieving a universalized literacy in the Philippines. As part of the resolution's mandatory provision, it is encouraged that the Literacy Coordinating Council through its Council Member Representatives, literacy stakeholders, as well as the concerned public to advocate and promote the utilization of the NLIS database and contribute as well to the provision of pertinent literacy data and information needed for its enhancement.
Through this digital literacy initiative, partnerships, and linkages between and among different literacy stakeholders can also be strengthened, which will result in improved literacy program interventions not only at the national but also down to the grassroots level.
For easy reference, digital copies of the LCC Resolution No. 2, s. 2021 & Infographics of the NLIS may be accessed and downloaded via.
LCC Resolution No. 2, s. 2021
https://lcc.deped.gov.ph/NLIS_Resolution_2
NLIS Infographics
https://drive.google.com/file/d/1eGTUzida3JfAYzdCypVBui7dGhvXfzHD/view
Terence Joshua S. Canlas