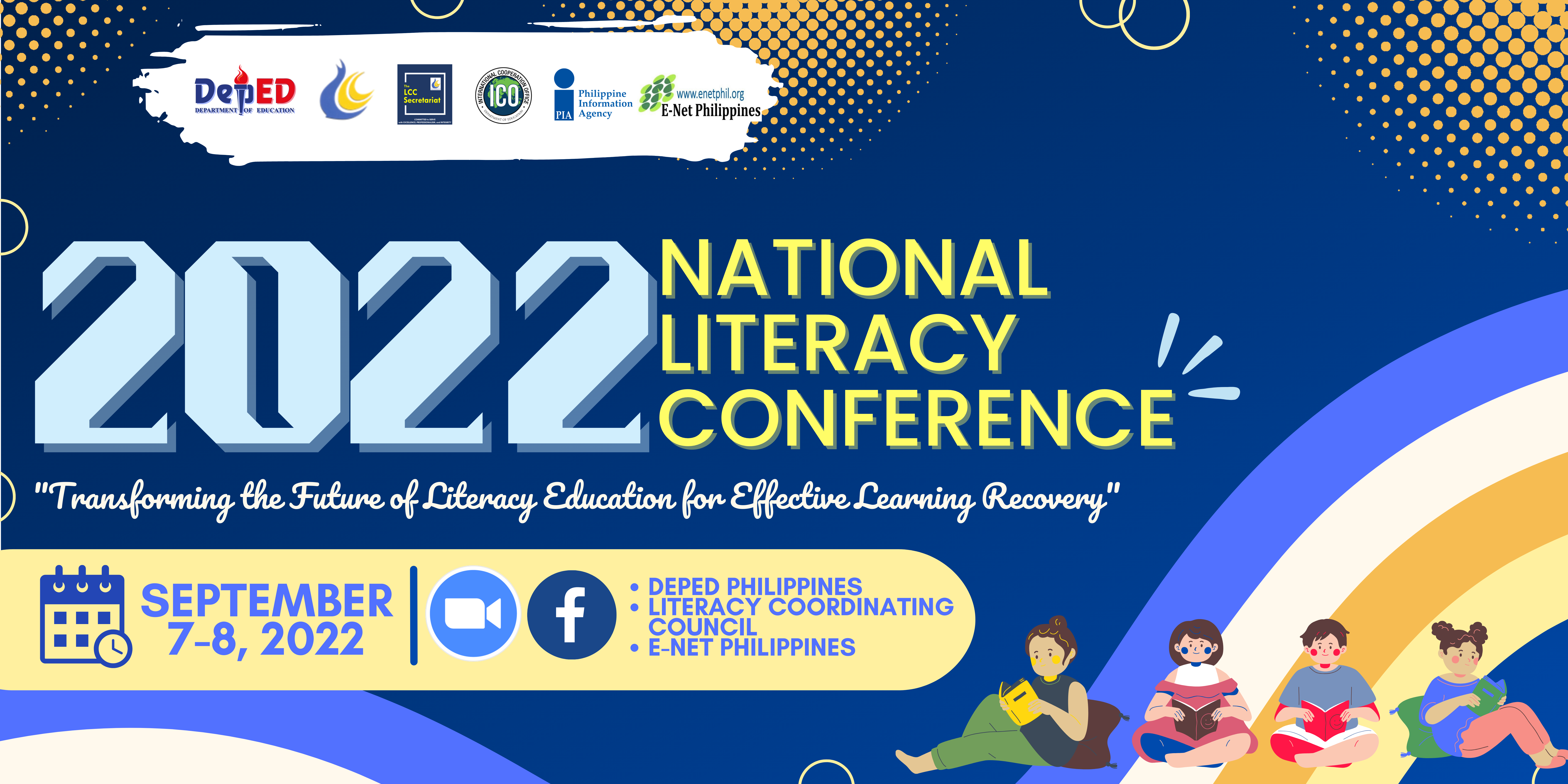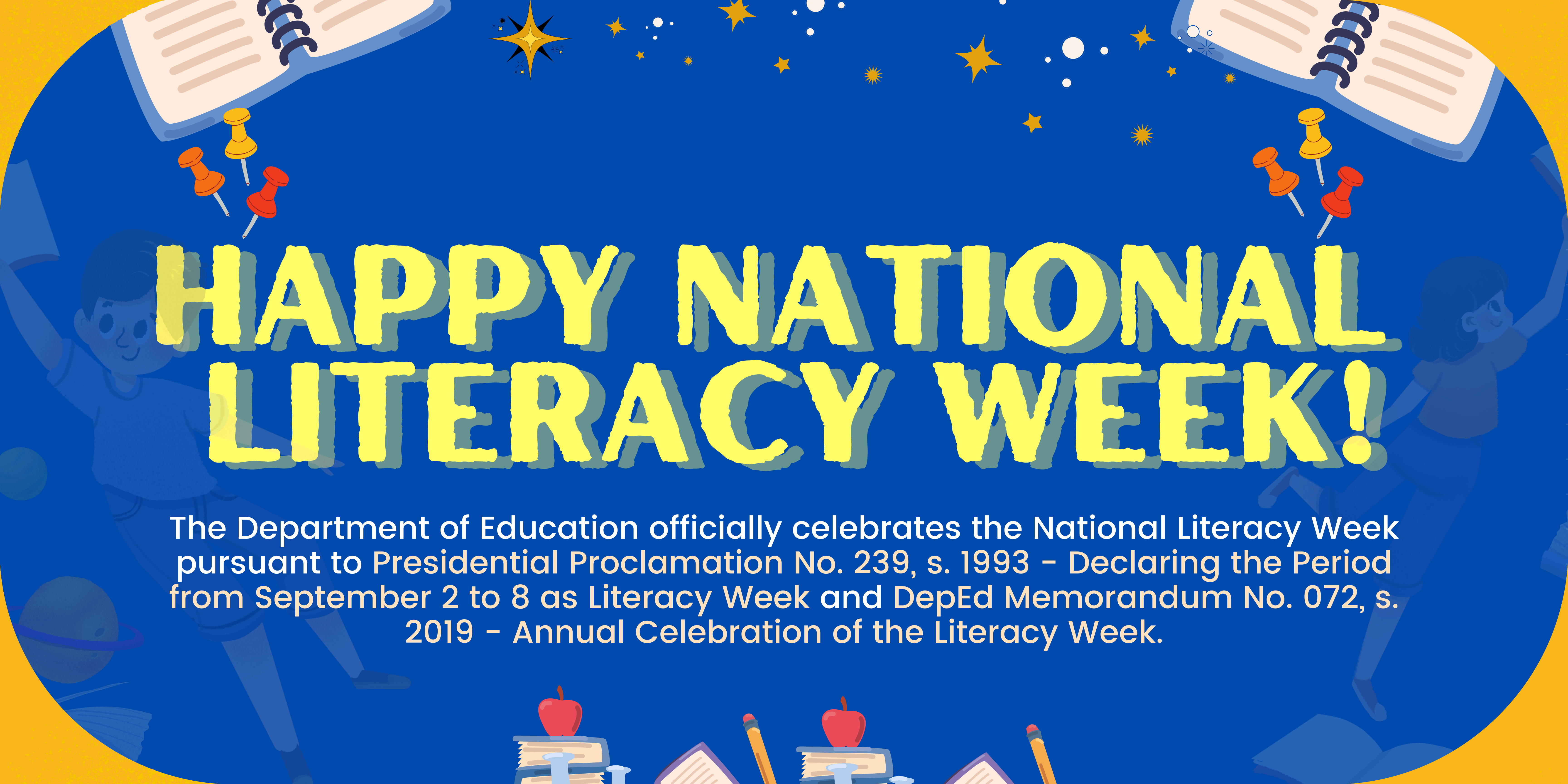 Keynote and Resource Speakers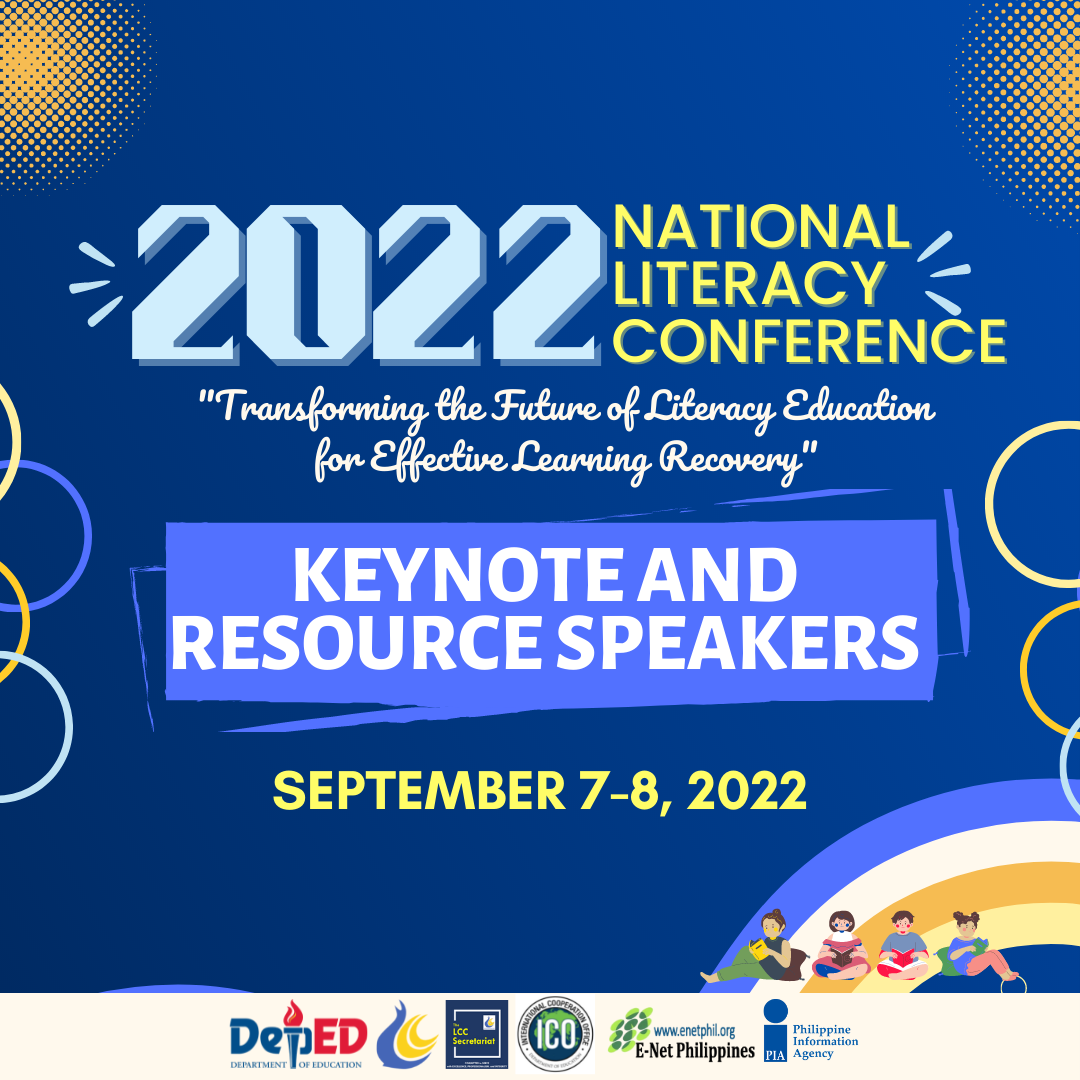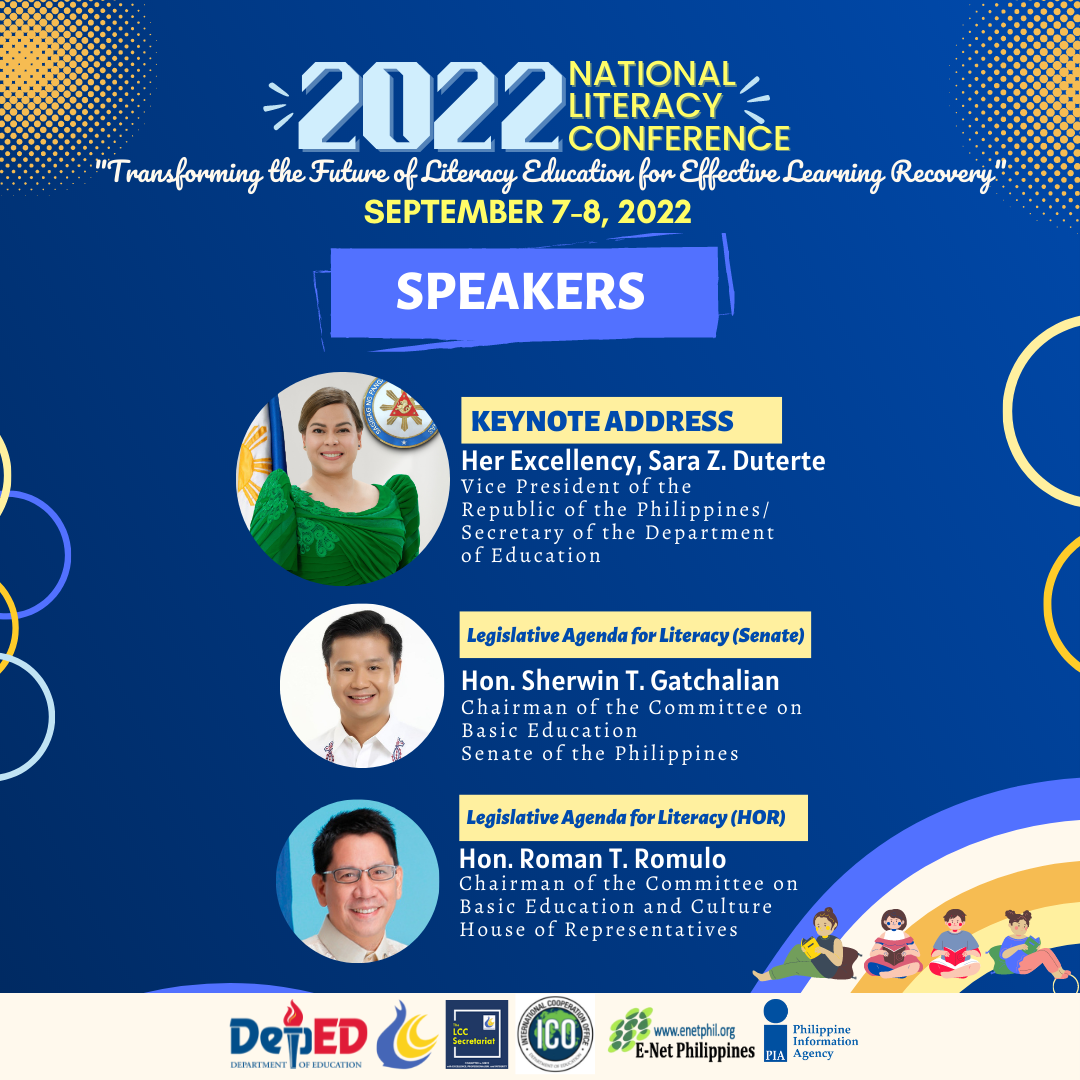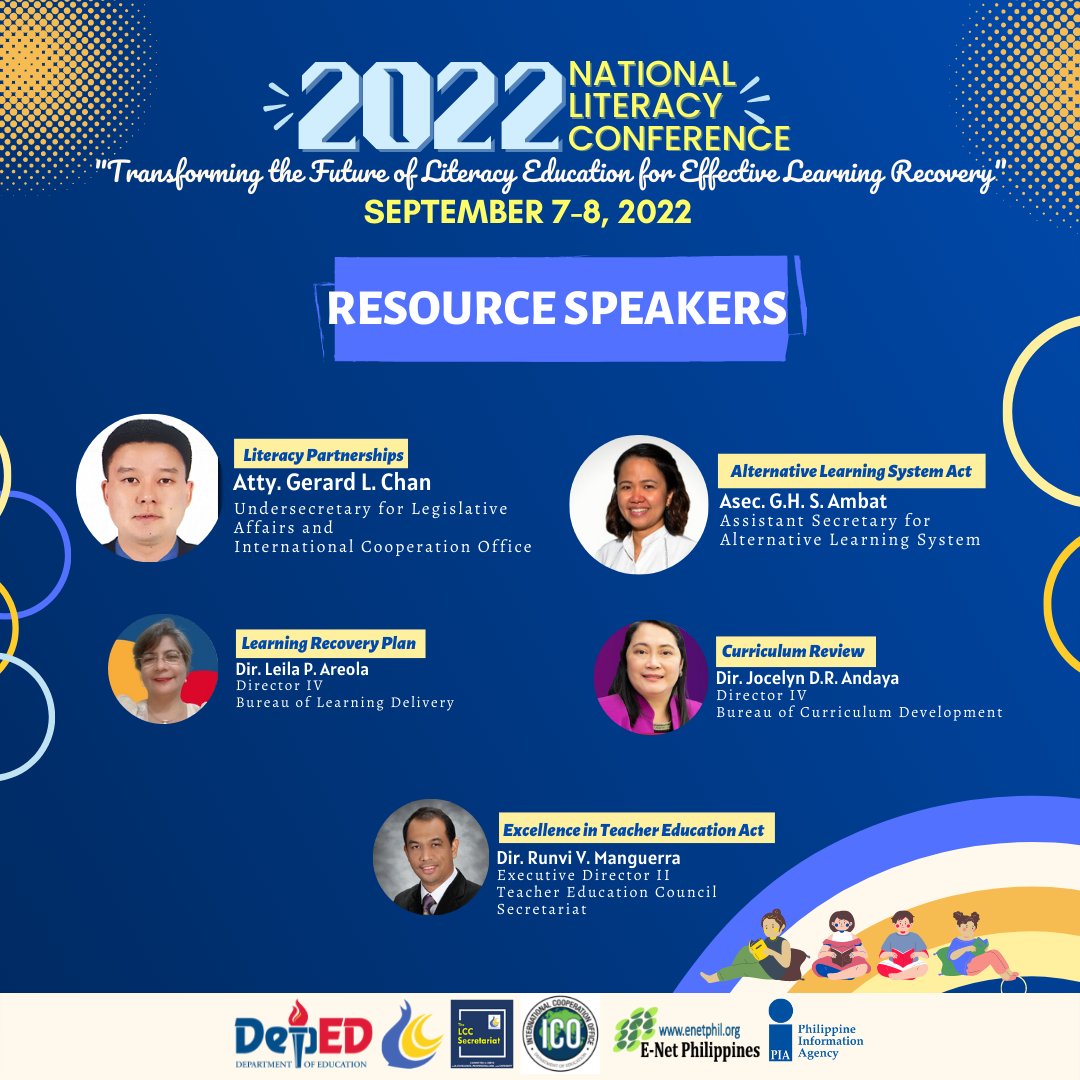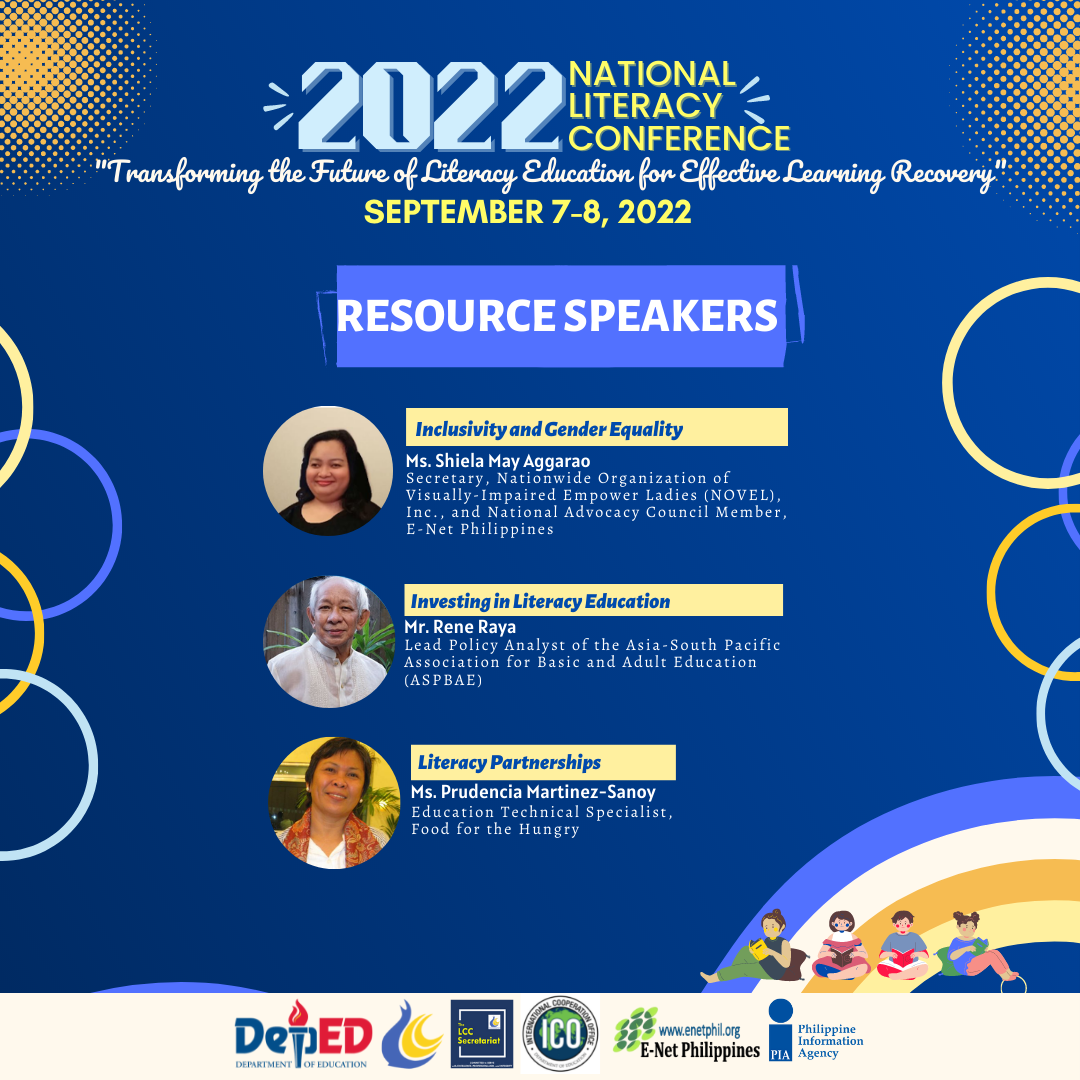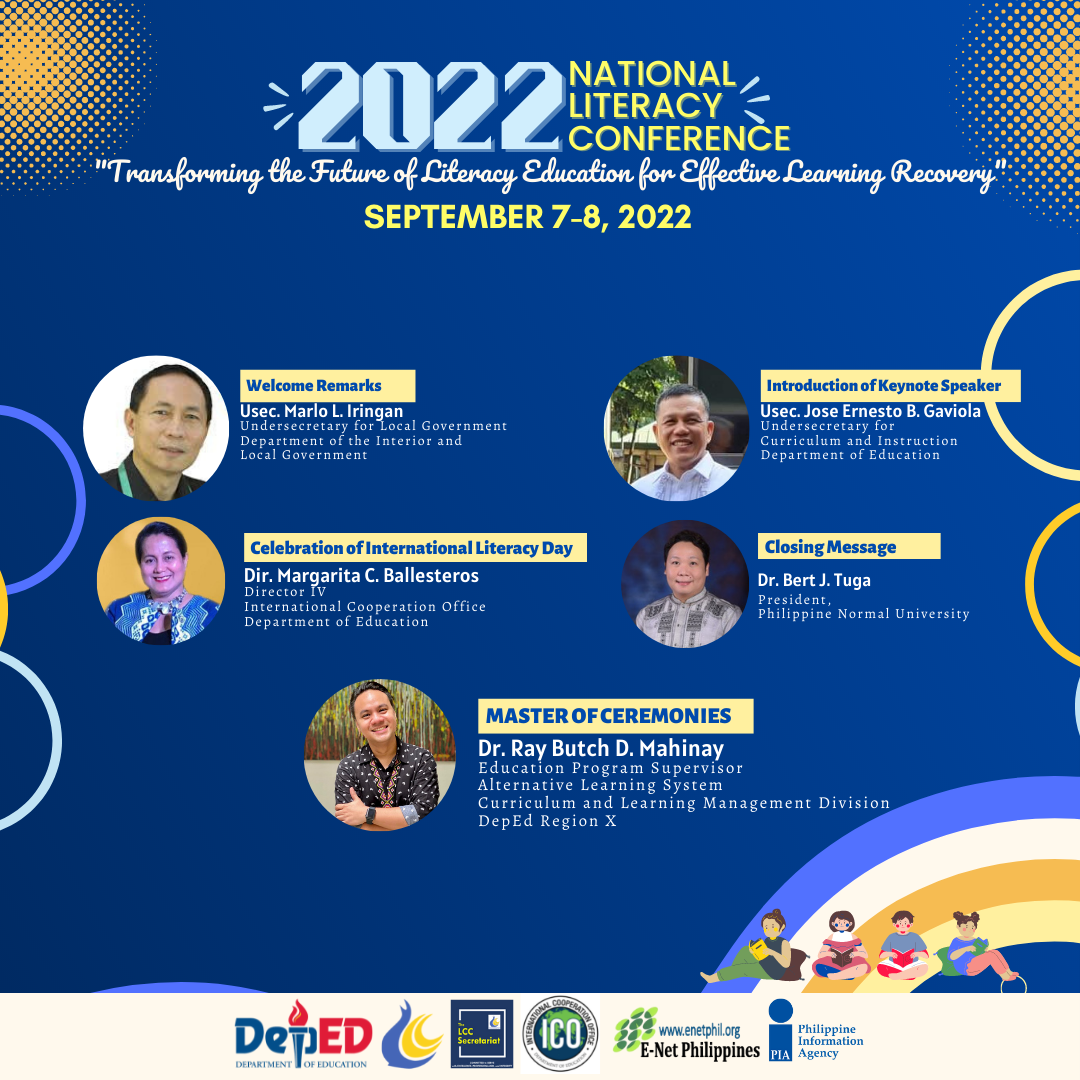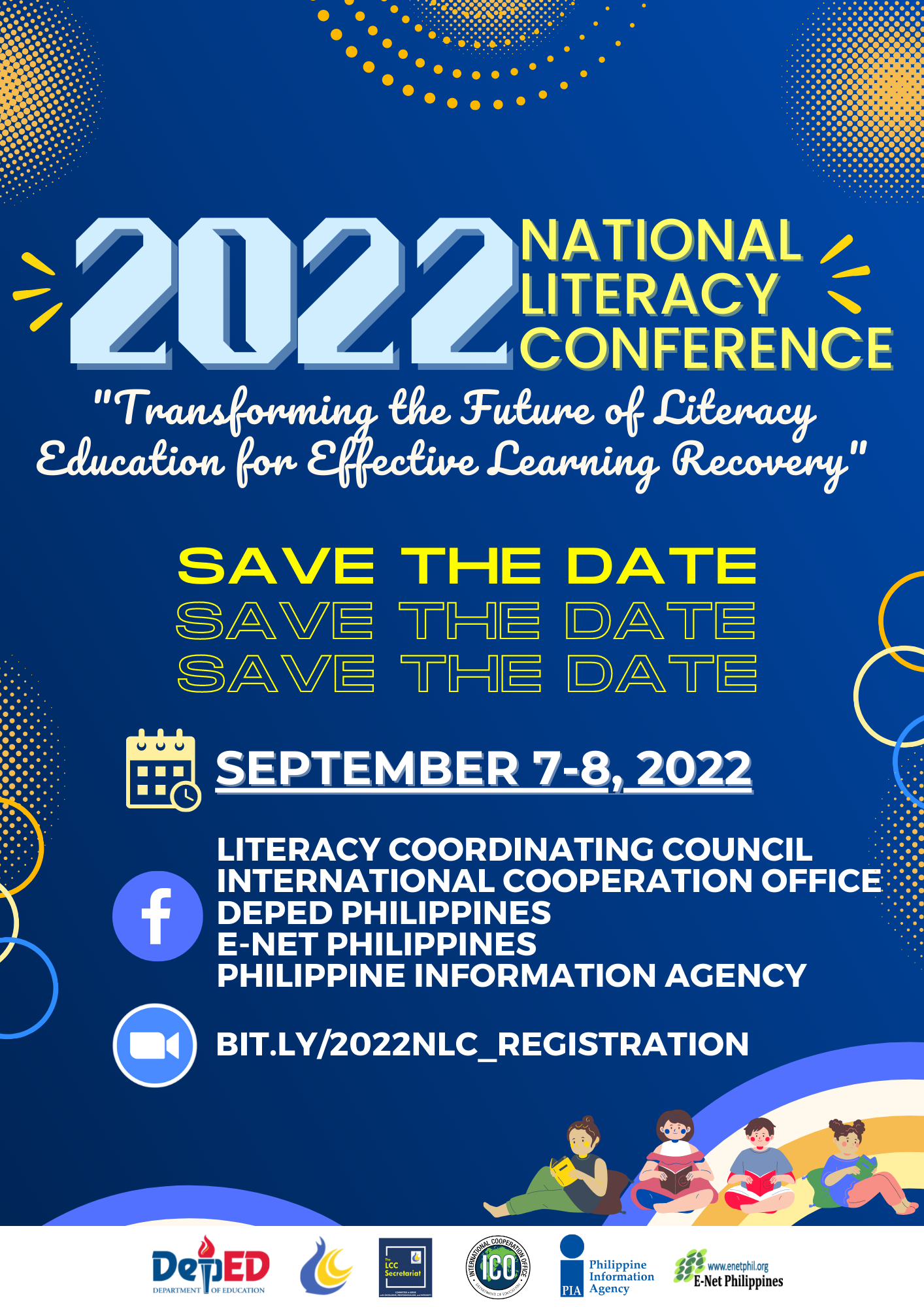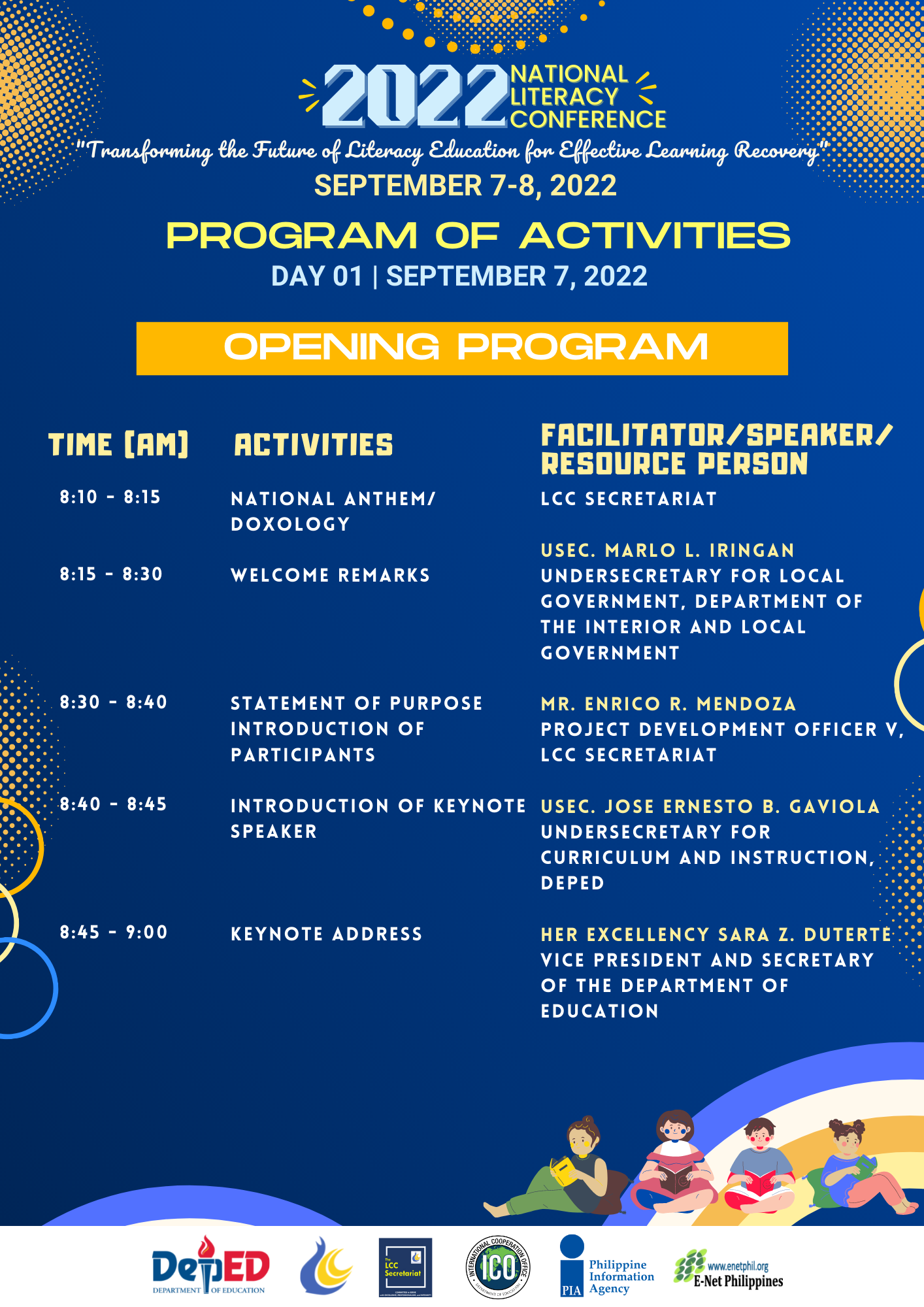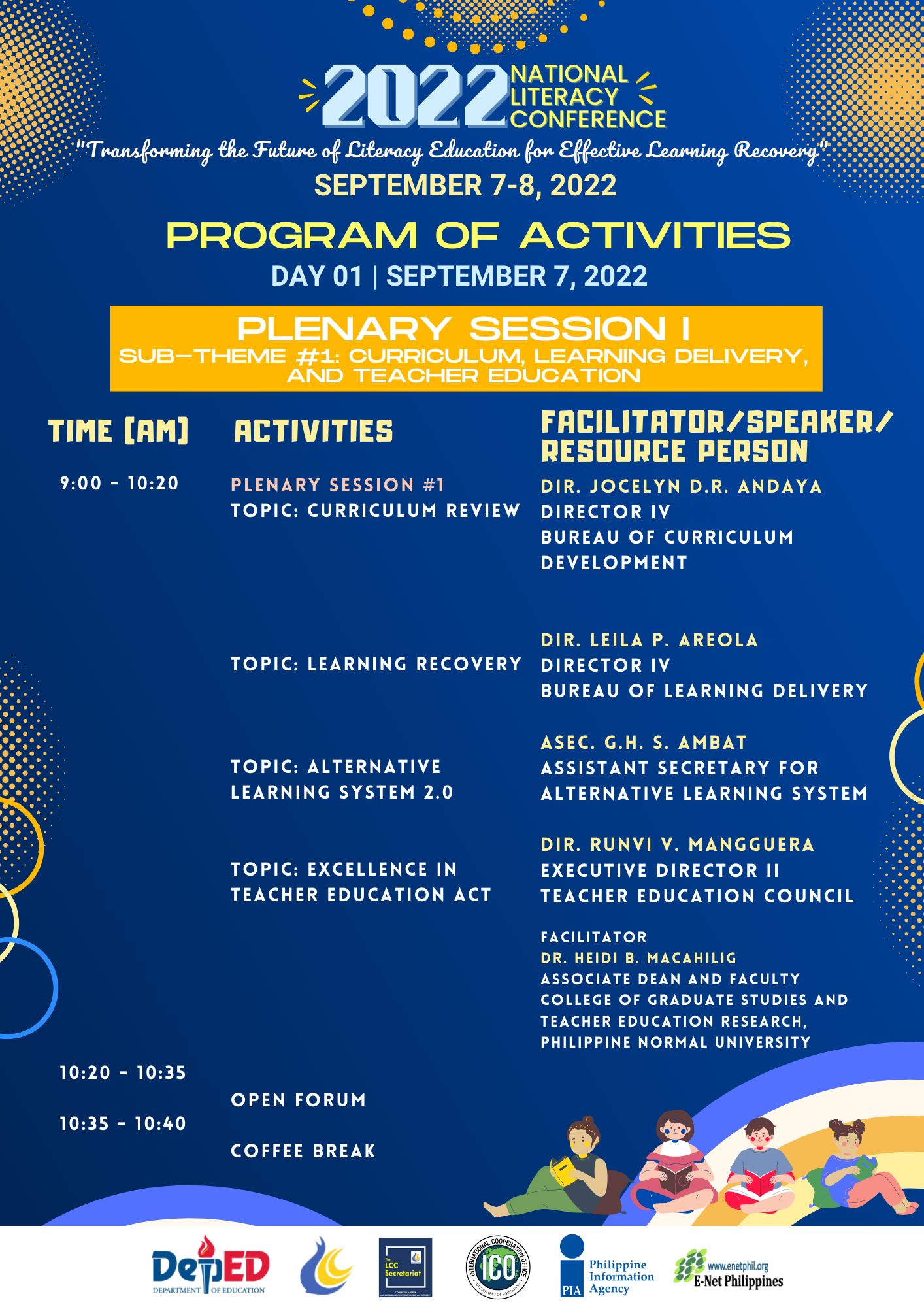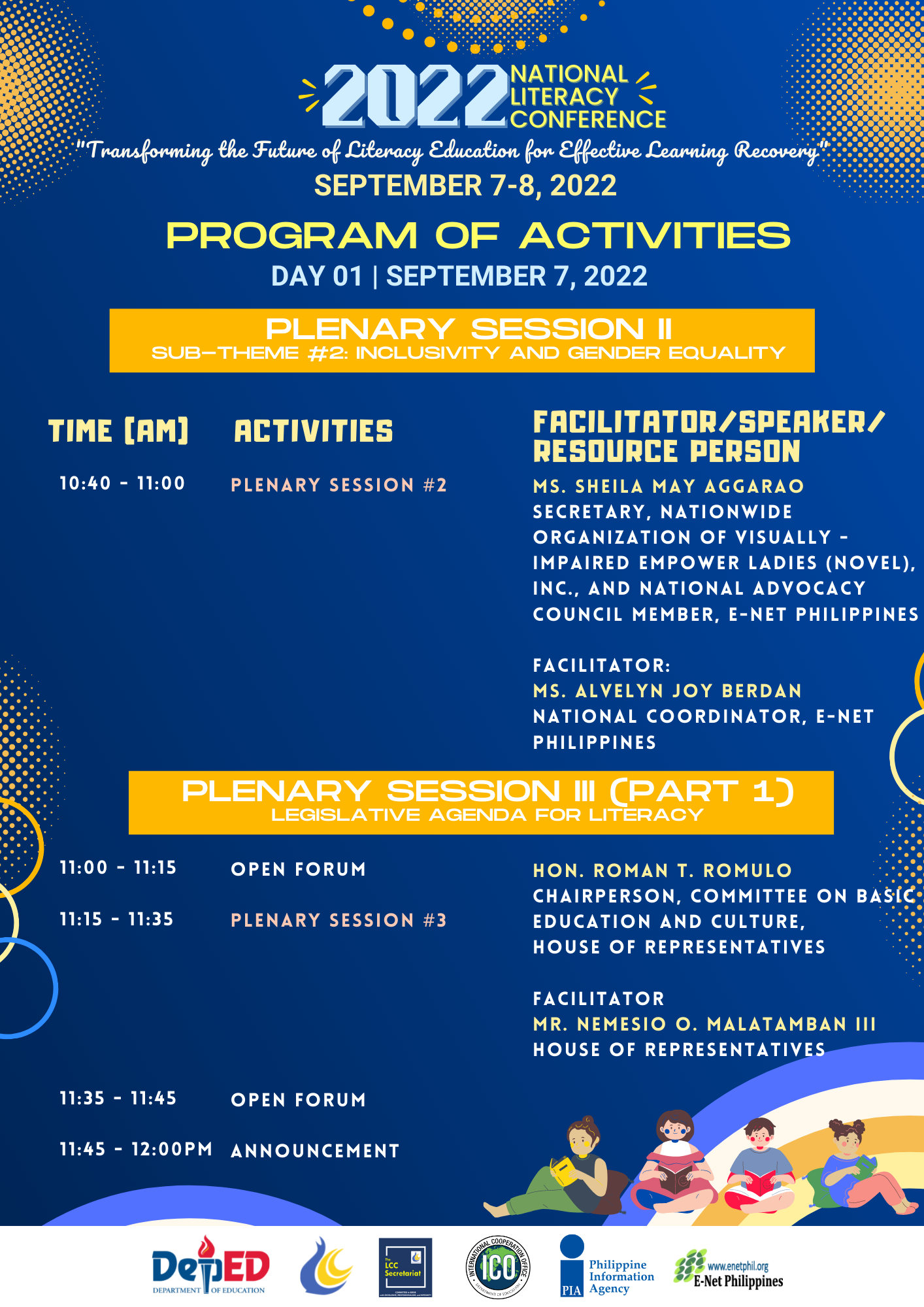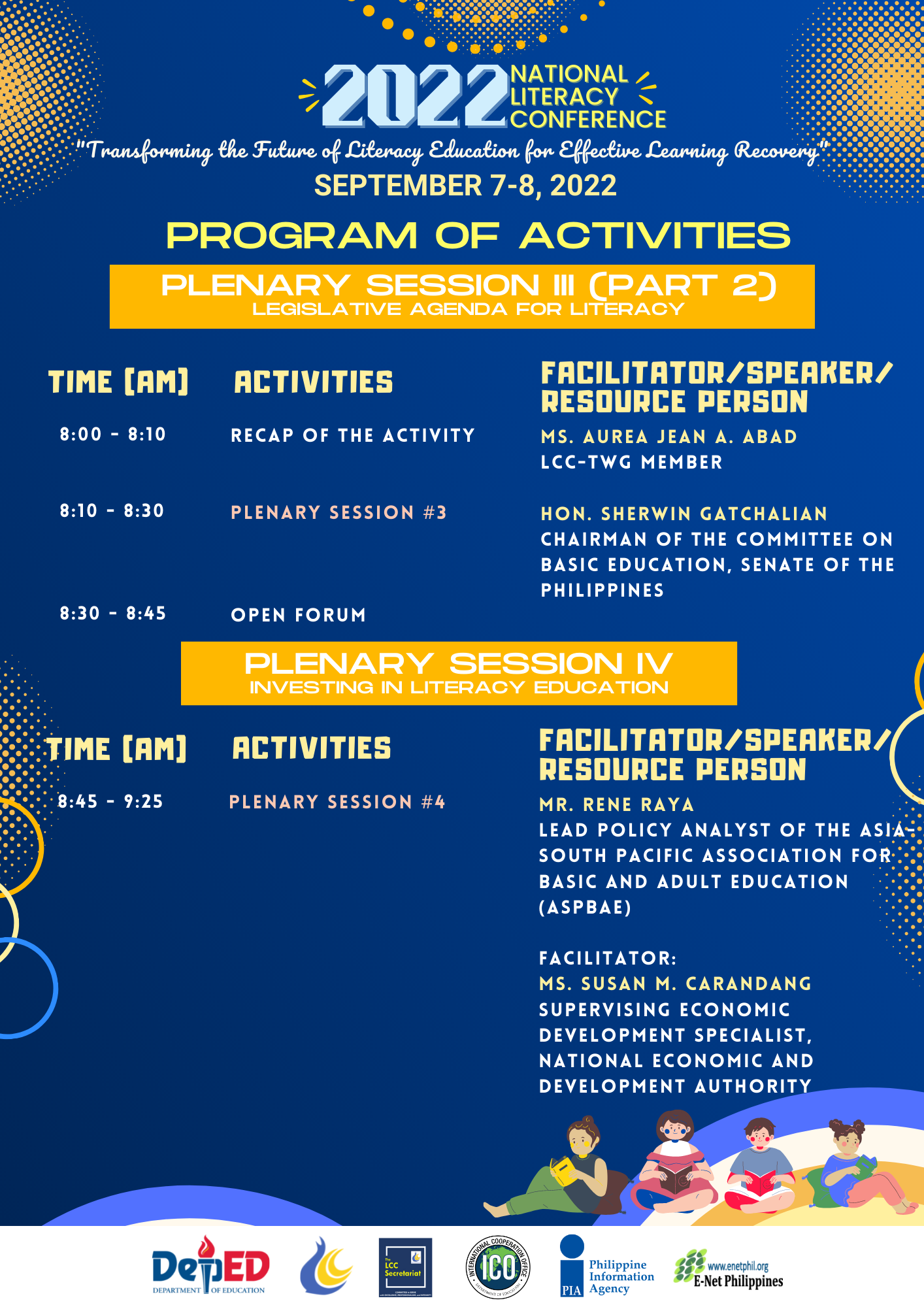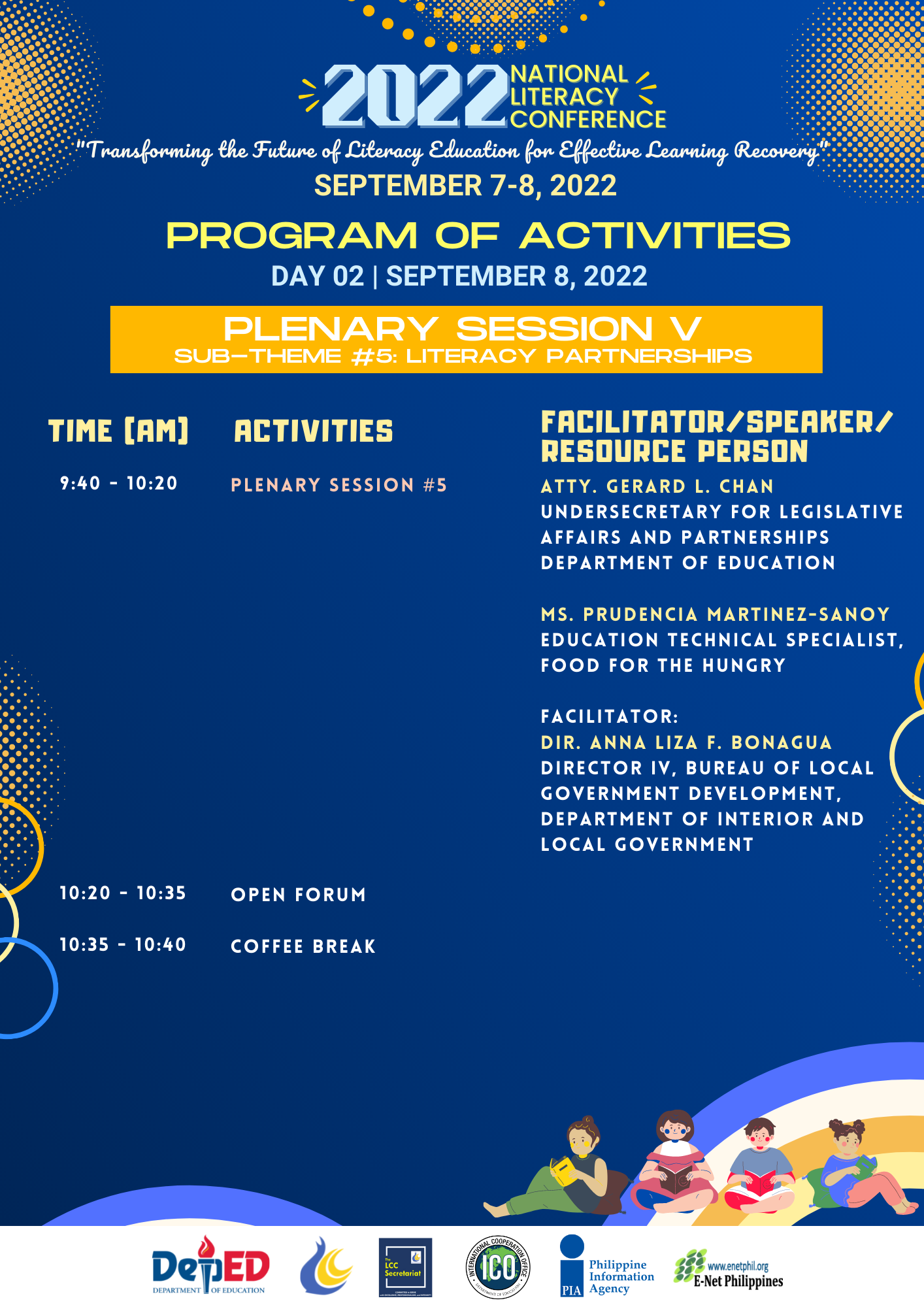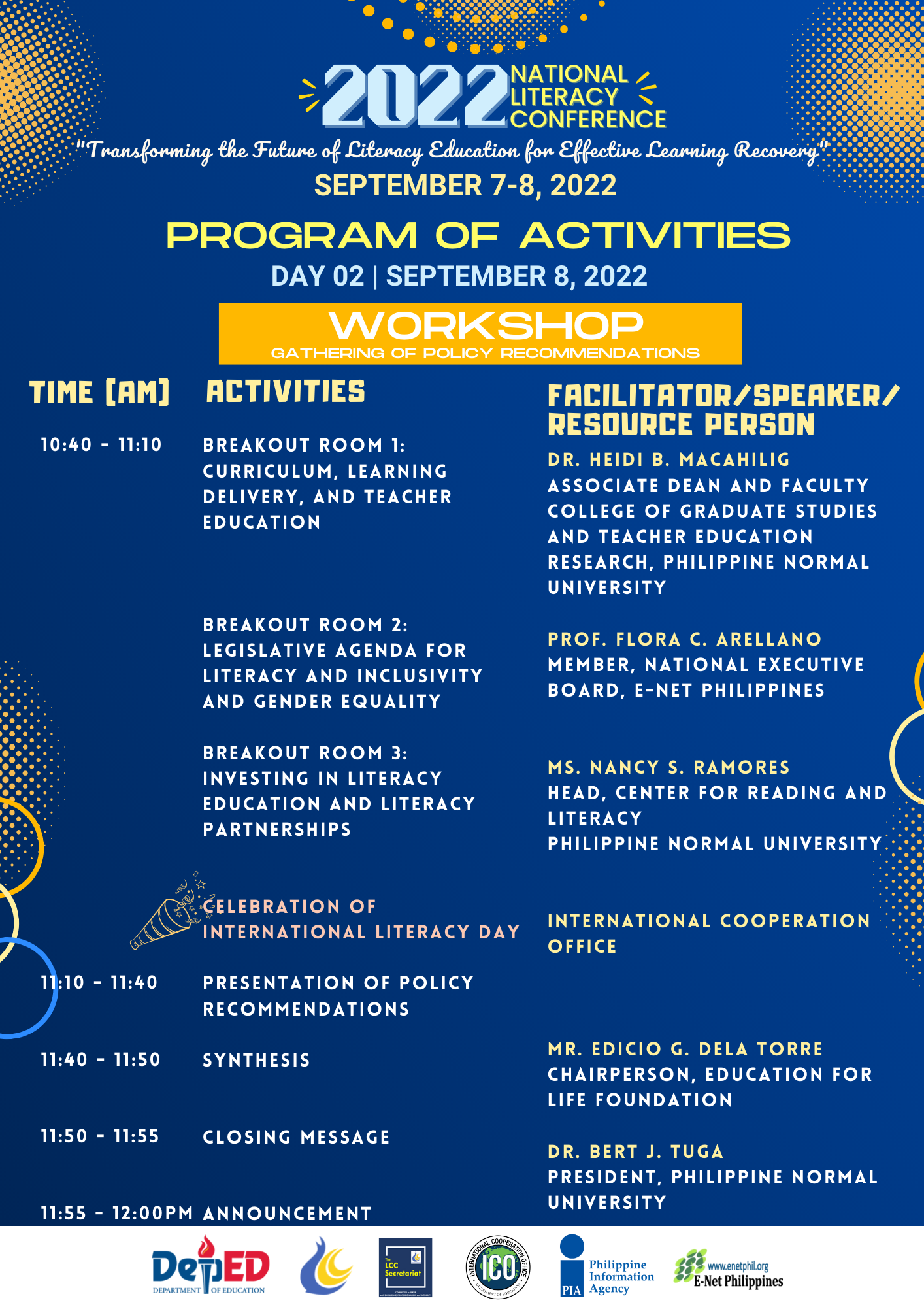 Presentations

About NLC

Announcements

Documentation
2022 National Literacy Conference
Theme: Transforming The Future of Literacy Education for Effective Learning Recovery
DepEd Memorandum No. 081, s. 2022
The Literacy Coordinating Council sincerely extends its gratitude to those who celebrated Literacy Week with us by participating in the 2022 National Literacy Conference. As announced earlier during the closing program, here are the conference participants' reminders.
LINK TO THE WORKSHOP OUTPUT:
LINK TO THE EVALUATION FORM:
The deadline for accomplishment of the forms above is September 8, today, at 6:00PM. Certificates are targeted to be issued six to eight weeks from now via email.
Thank you and watch out for the announcement of the availability of the link to the presentation materials used during the conference. Again, happy literacy week, everyone!