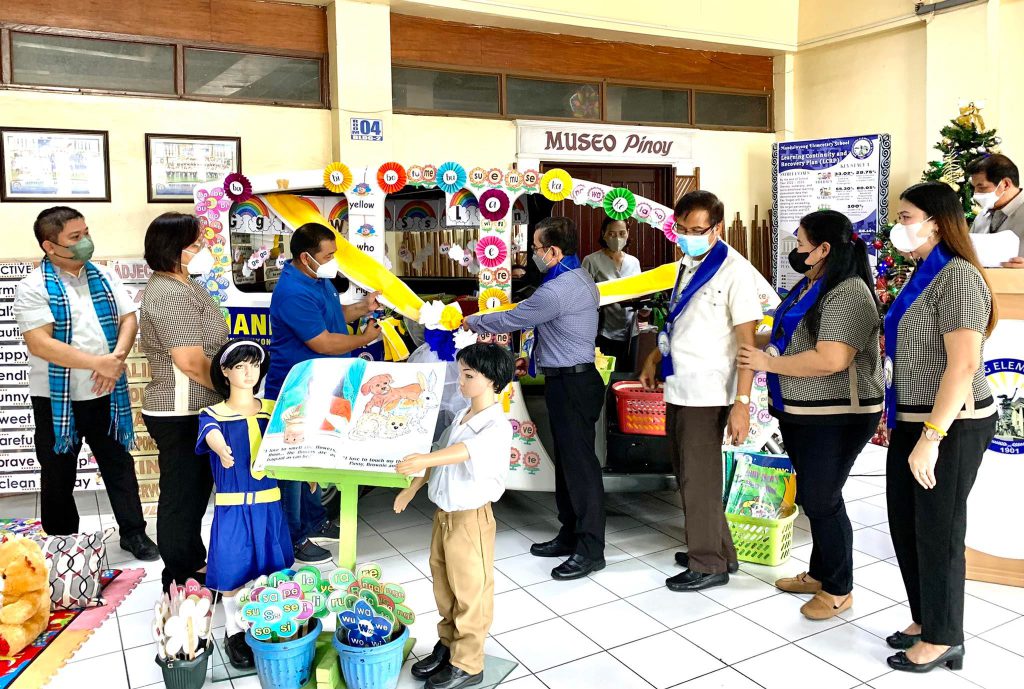 On October 12, 2022, Mandaluyong Elementary School (MES) launched the Project Reading Exposé or Project REX, a community-based literacy program developed in support of the DepEd Schools Division Office of Mandaluyong's MandaBasa program, implemented in partnership with the city government of Mandaluyong. Project REX is a reading literacy campaign which aims to reach out and provide appropriate literacy interventions to slow readers and non-readers aged 6 to 12 years old, initially within the community of Brgy. Poblacion. Volunteer teachers, parents, and barangay officials will work together in this initiative.
This project is an enhanced version of the Kariton Klasrum, a program MES successfully rolled out from 2015 to 2019 that made possible for many out-of-school and street children to go back to school.
The LCC Secretariat had a privilege in sharing with the program attendees the Standards for Exemplary Community-based Literacy Programs and Engagement developed by the Council in partnership with the Philippine Normal University.
May all education stakeholders continue to work together to ensure that zero illiteracy in the Philippines is achieved.