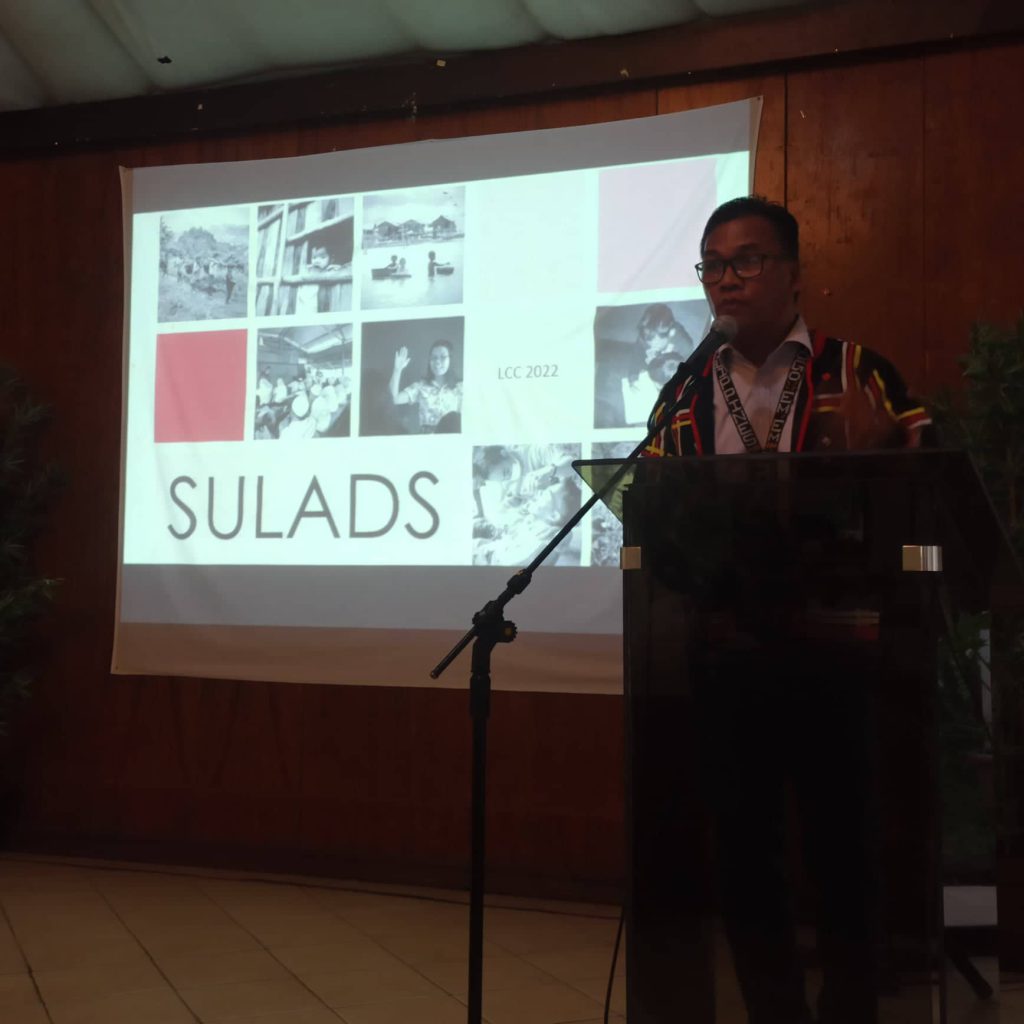 On June 13-17, 2022, the Literacy Coordinating Council (LCC) through its National Literacy Awards (NLA) Board of Judges (BOJ) for Special Award of Excellence in Literacy (SAEL) category conducted an onsite validation with SULADS Philippines in Valencia City, Bukidnon.
Upon the arrival of the LCC validation team, Ptr. Ephraim Pitogo of SULADS, in collaboration with DepEd Regional Office X and Malaybalay City Schools Division Office prepared a simple welcome program at Loiza's Pavilion in Malaybalay City where an initial presentation of SULADS' literacy programs was showcased. It also featured sharing of inspiring testimonies from various groups, including program organizers, implementors, partners, and beneficiaries. On the next day, an Opening Conference was organized at Mountain View College in Valencia City, Bukidnon. This allowed the validation team to get to know SULADS' literacy programs, people, and processes up close. During the said activity, deaf learners, Indigenous Peoples (IP) learners, selected DepEd focal persons, SULADS key officials and volunteers were present to share their experiences while being actively involved in the discussion during the Open Forum. Aside from the Opening Conference, the LCC Validation Team also spent the rest of the week by conducting ocular visits to some of the sites where SULADS' literacy programs are being facilitated such as the SULADS Deaf Literacy Center located in Malaybalay City and SULADS Comprehensive High School for the LUMADS in Lumintao, Quezon.  The LCC validation team was also able to experience the challenges yet fulfilling hike that SULADS teacher volunteers would normally do when visiting Barangay Lumintao. Indeed, the richness of the culture, the warm welcome and hunger for literacy of the IP communities on the mountaintop would equal to none, especially after hearing all their stories of literacy and its impact to their lives.
Ms. Susan M. Carandang from the National Economic and Development Authority served as one of the BOJs for the SAEL category of NLA. Other members of the BOJ are Mr. Addie T. Unsi from The Asia Foundation and Atty. Katryn Cadiente from the Office of Senator Sherwin T. Gatchalian. The BOJ members were accompanied by the LCC Secretariat (LCCS) staff composed of Mr. Enrico R. Mendoza, Ms. Czarina D. Abellonar and Ms. Jem Beryline S. Bualat.
The LCCS would like to take this opportunity to extend its gratitude to SULADS Philippines through Ptr. Pitogo and his team, DepEd RO X, the IP communities, partners, and other individuals who actively participated in and assisted the validation team during the entire duration of the field visit.
The final list of NLA winners, inclusive of the SAEL and regular NLA Search, will be revealed during the conduct of the 2022 NLA Awarding Ceremonies. Final details on the said upcoming event will be announced through a formal communication and through the LCC's official website at https://lcc.deped.gov.ph and Facebook page at: https://facebook.com/LiteracyCoordinatingCouncil.
Jem Beryline S. Bualat
PDO II / LCC Secretariat