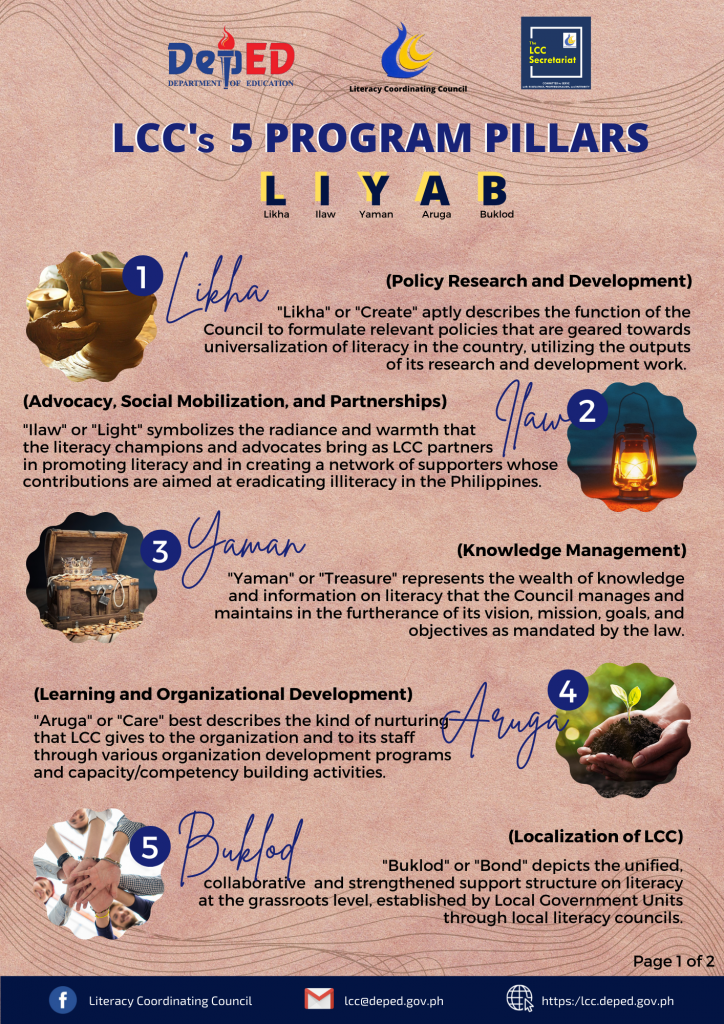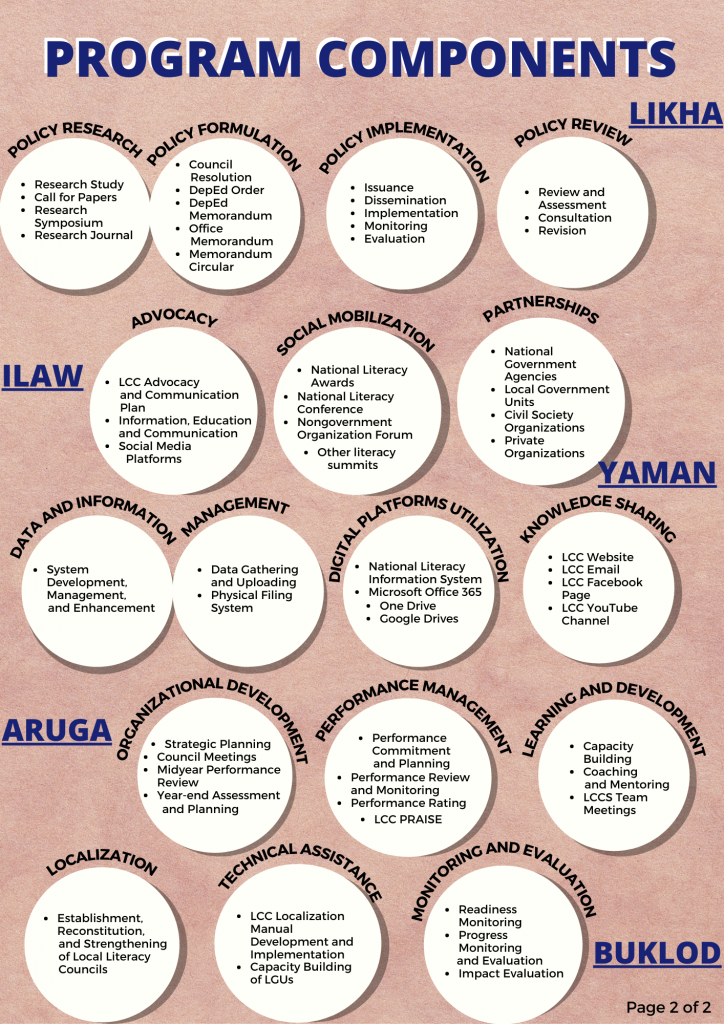 In pursuit of achieving zero illiteracy in the country, the Literacy Coordinating Council (LCC) has been continuously improving its systems and processes, including program management.
In line with this, as provided for under Office Memorandum no. OM-LCC-2022-002, the LCC Secretariat instituted the program pillars that serve as foundations in developing and managing the Council's projects and activities on literacy, as mandated by law. Consequently on March 29, 2022, during the LCC's 149th council meeting, the Secretariat launched the five (5) Program Pillars "LIYAB" which stands for Likha, Ilaw, Yaman, Aruga and Buklod.
This acronym, which in English means "blaze" represents the flame that is being symbolized in the LCC's official logo. Each program pillar resonates the core function of the Council through its Key Result Areas namely, Policy Research and Development; Advocacy, Social Mobilization and Partnerships; Knowledge Management; Learning and Organizational Development; and Localization of LCC.
For further information, kindly refer to the attached infographics.
Jem Beryline Bualat
PDO II