In today's rapidly evolving professional landscape, training has played a crucial role in achieving organizational success. Acknowledging this important aspect of learning and development, the Literacy Coordinating Council (LCC) has organized a Staff Development Workshop for its secretariat and member representatives. This event took place from August 14 to 17, 2023 at the National Educators Academy of the Philippines (NEAP) Region XII in General Santos City and proved to be a transformative experience for all participants.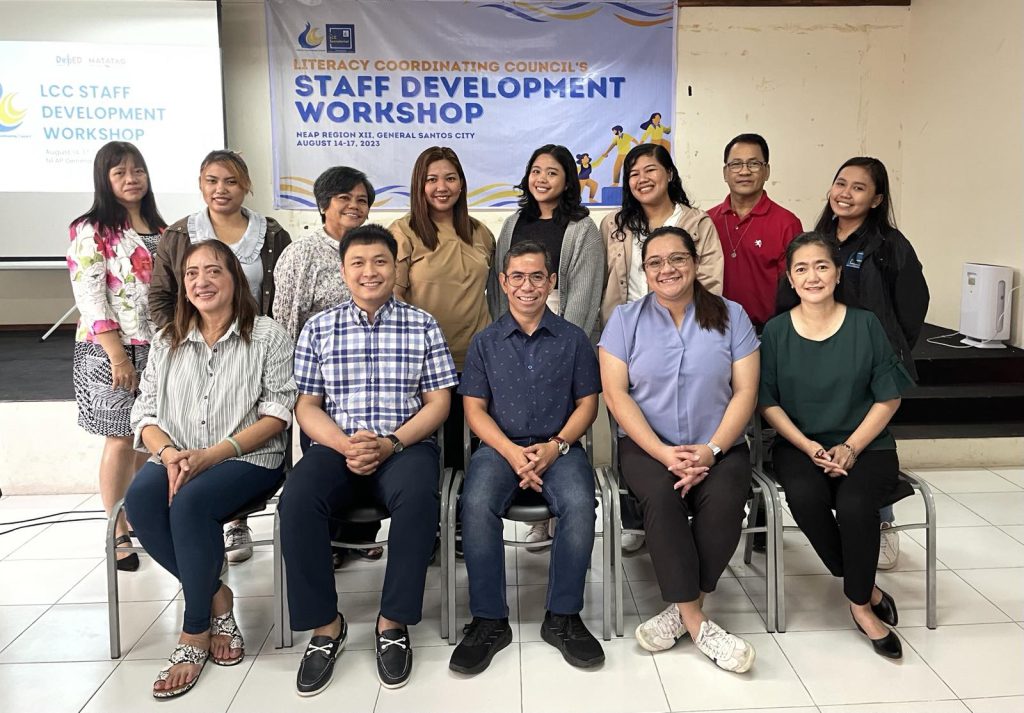 By investing in the skills, knowledge, and abilities of its workforce, the Council paves the way for improved performance, increased job satisfaction, and enhanced organizational excellence. Through this activity, the participants were able to gain the following:
1. Skill Enhancement. The workshop provided an avenue for participants to acquire new skills and enhance existing ones. These newfound skills will not only empower them to perform their current roles more effectively but also equip them to take on more challenging responsibilities in the future.
2. Knowledge Enrichment. In an era characterized by rapid information exchange, staying updated is paramount. Through the workshop's informative sessions and discussions, participants were able to gain access to the latest trends, best practices, and insights, enabling them to make more informed decisions and contribute meaningfully to their organization's success.
3. Networking Opportunities. The event brought together individuals from different Council member agencies, with different diverse backgrounds and roles within their respective organizations. This activity facilitated the exchange of ideas, experiences, and perspectives, fostering a culture of collaboration and innovation.
4. Boosting Confidence and Morale. As participants acquire new skills and knowledge, their self-confidence naturally grows. This confidence would translate into improved job satisfaction and a positive work environment. High morale between and among the LCC Secretariat and the Council member representatives would surely lead to increased productivity and a greater sense of loyalty.
5. Career Advancement. The workshop's focus on skill development and knowledge enrichment will undoubtedly open up new avenues for career growth. Participants will be better equipped to pursue higher roles within the organization, fostering a culture of internal promotion and progression.
6. Enhanced Problem-Solving. Through interactive sessions and group dynamics, participants were able to sharpen their problem-solving abilities. This will empower them to tackle challenges more effectively, contributing to a more agile and adaptive organizational culture.
7. Long-Term Organizational Benefits. While the immediate gains of the staff development are evident, the long-term advantages cannot be underestimated. The participants are now more than ever ready to take on future challenges in their roles and responsibilities, with more enthusiasm as they embark on contributing to the realization of LCC's goals and objectives.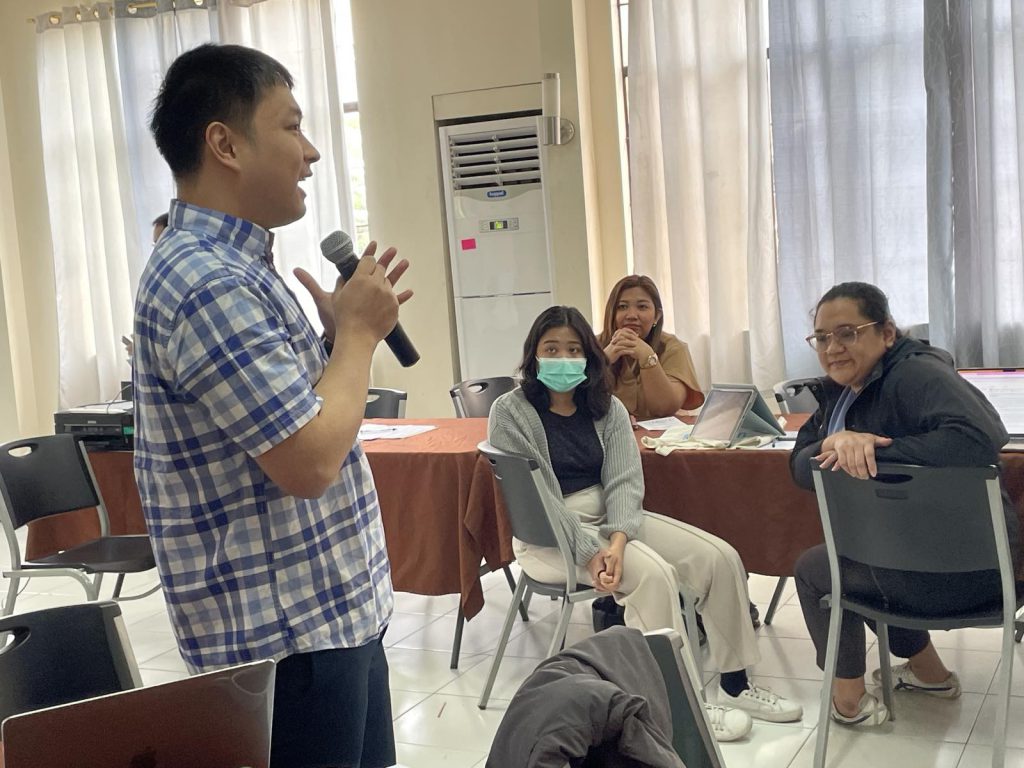 The workshop also featured the conduct of Training Needs Assessment aimed at identifying areas and needs for learning and development of the LCC Secretariat and Council member representatives. Future training and staff development programs shall be based on the results of this assessment.
The LCC appreciates the participation of the representatives from the House of Representatives, Philippine Information Agency, National Economic and Development Authority, and E-Net Philippines, alongside with the members of the LCC Secretariat and resource persons.